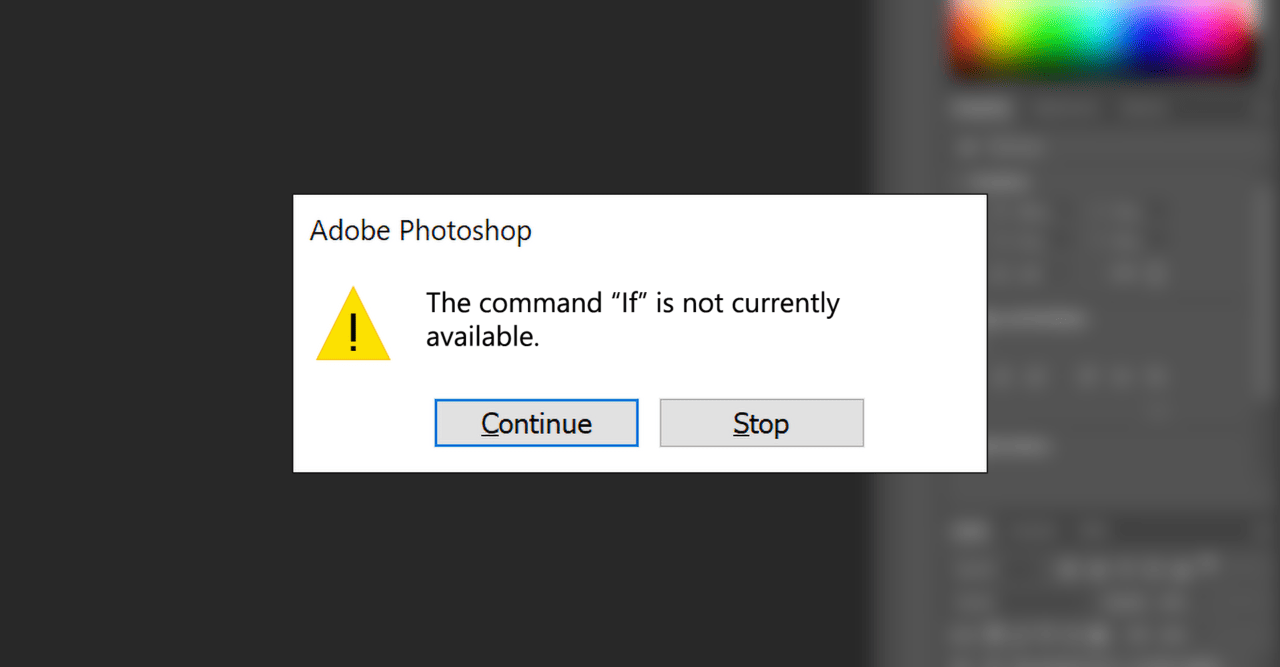 Issue
The error "The command If is not currently available" happens when you are playing a conditional Photoshop action in a non-supported version of Photoshop. Conditional Photoshop actions are supported in Photoshop CS6 13.1 and Photoshop CC and above.
Solution
If you are getting this error, make sure to update to the latest version of Photoshop.
Note: You must be a Creative Cloud member to update to Photoshop CS6 13.1 or newer.
What are conditional Photoshop actions?
Conditional Photoshop actions are a type of Photoshop action that can change how they run based on different aspects of your document. They are typically used to make Photoshop actions easier to use. For example, you can have a conditional Photoshop action that runs differently depending on the documents color mode, so that it does not produce error messages.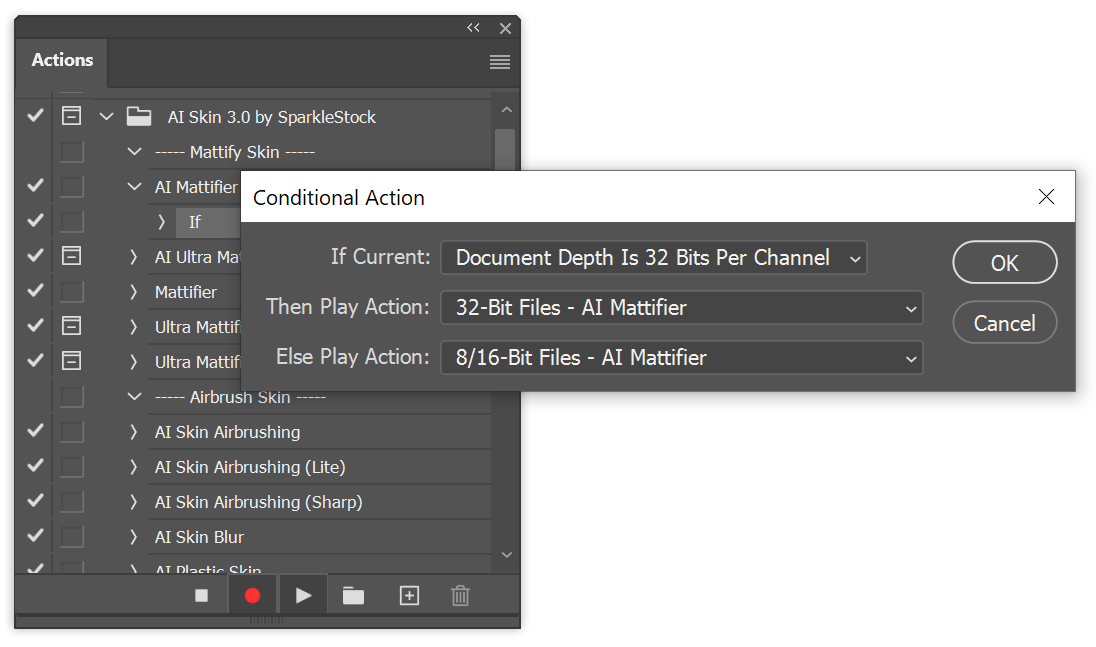 How are conditional Photoshop actions used?
SparkleStock make use of conditional Photoshop actions to create a smoother experience by:
automatically fixing issues with your Photoshop document
changing how they run based on your document orientation and size, so that you can get more desirable results