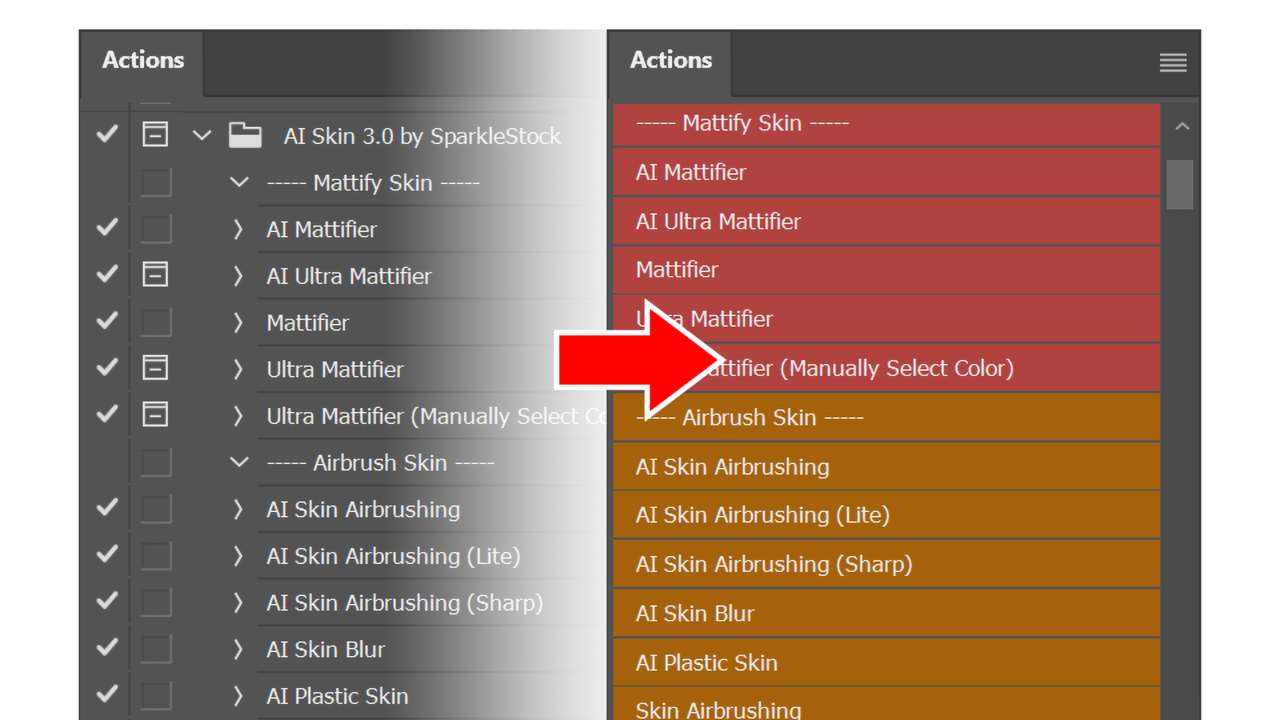 Some product images may show the Photoshop actions displayed as colored buttons. You can switch to colored buttons from the Actions panel menu. The benefit of Photoshop Actions being in the button mode is that they are easier to see and read.
Issue
By default, Photoshop displays Photoshop actions as a list with many checkmarks and boxes. This could make the interface hard to read. It could also cause the action to not run properly when you unintentionally click the checkmarks.
Solution
Switch to Button mode for a simpler interface.
To switch to button mode, click on the panel menu (top-right of the panel) and select Button Mode.
The actions will now display as buttons. You may have to resize the panel's width to display the buttons as single-column vertical list.