How to Fix Red Checkmarks in the Actions Panel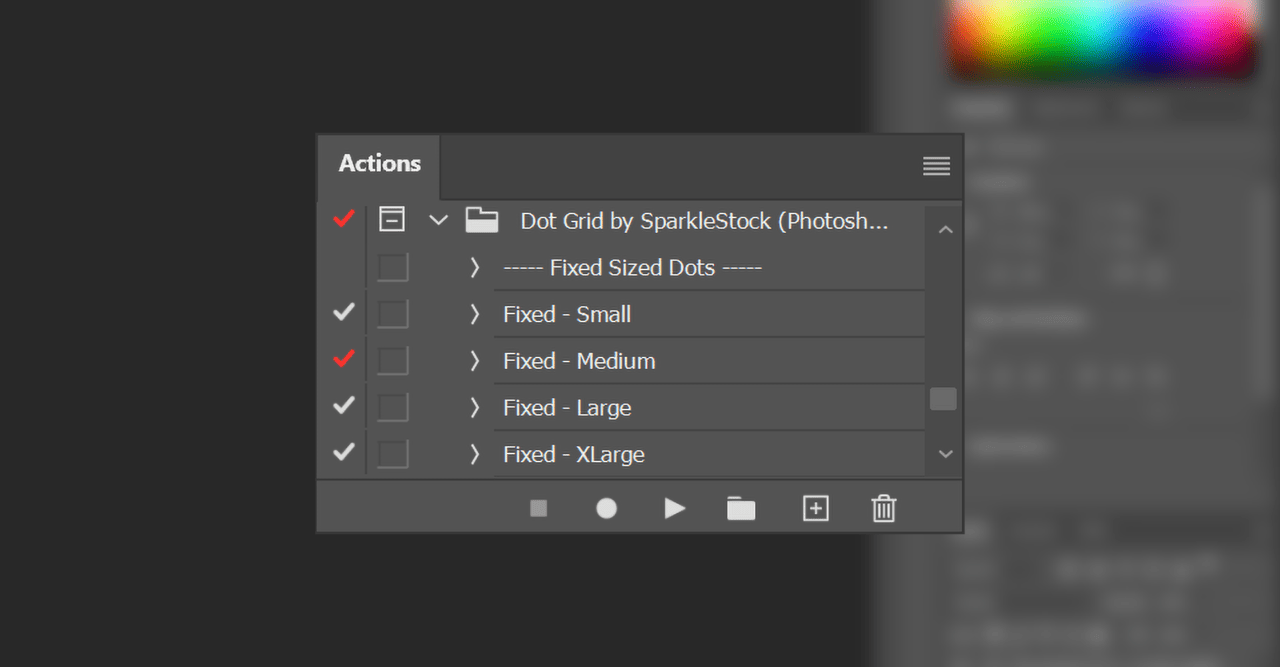 Issue
Red checkmarks that appear in the Actions panel can cause error messages when playing the Photoshop action. They indicate that a step in the Photoshop action is disabled. This can happen when you unknowingly click on the checkmarks, which disables the step.
Solution
To fix red checkmarks, expand the action by clicking on the ˅ icon and look for steps without a checkmark. Click on the empty checkboxes until no red checkmarks are visible. Alternatively, you can remove the entire set of Photoshop actions and load them again.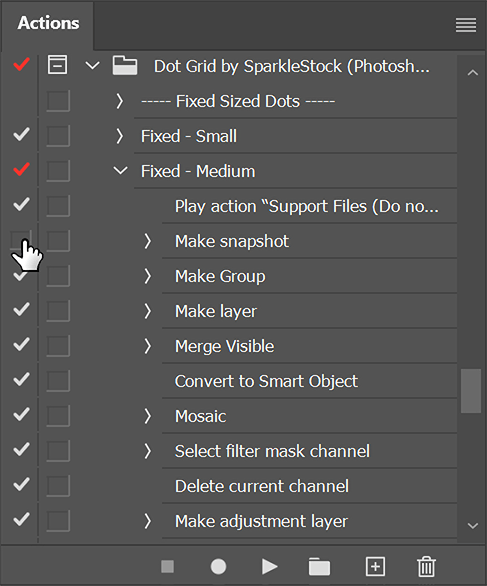 Need more help? Our friendly support team is at your service.