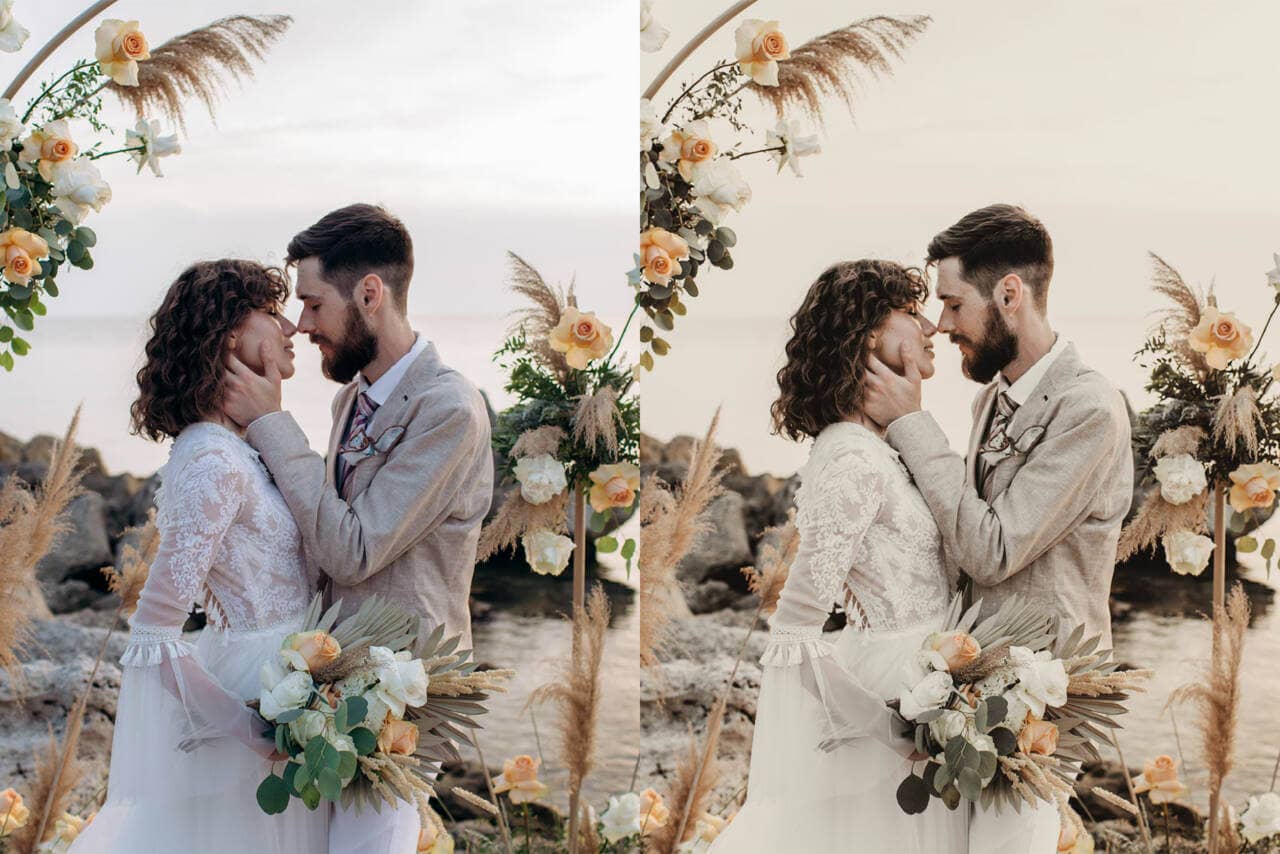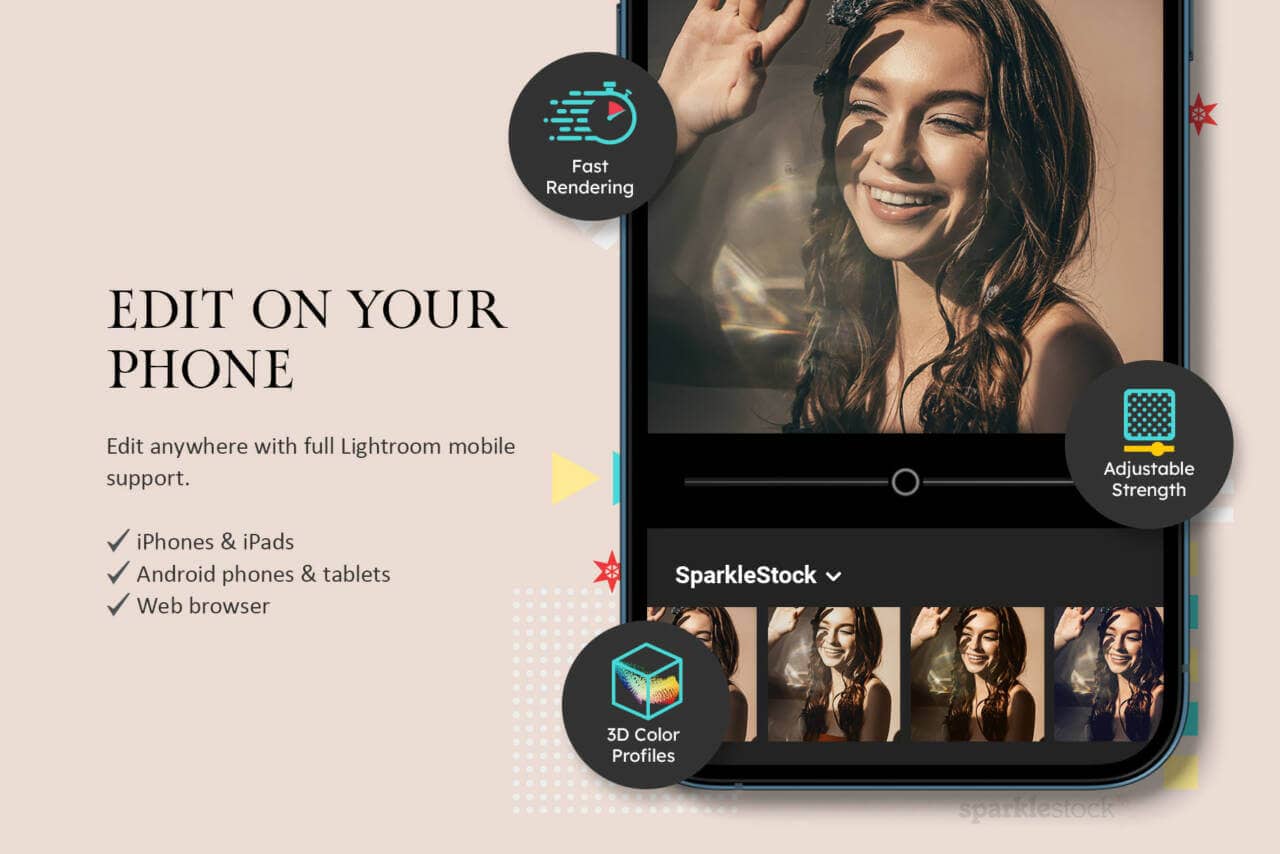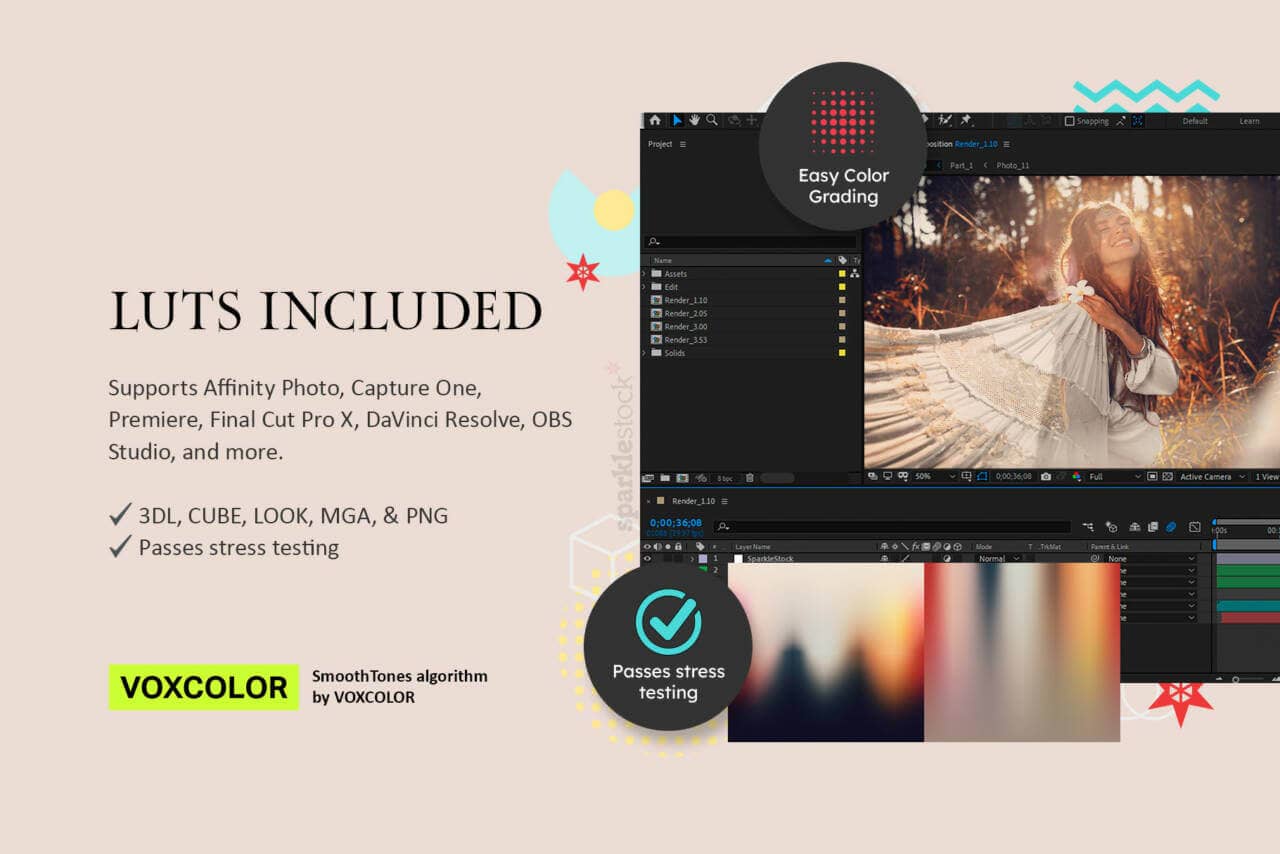 Laid-back and artsy. These Bohemian Lightroom presets and LUTs give your photos a look that is carefree and unstructured. They're ideal for fashion photos of flowing skirts, peasant blouses, and wide-brimmed hats. They're also ideal for adding a touch of romance to engagement and wedding photos.
The chic color palette of earthy reds, honey yellows, and sage greens reflect the style used in fashion magazines and outfit inspiration boards.
With support for Lightroom's preset amount slider, you can make the presets lighter or stronger according to your taste. You can also easily adjust the color temperature and tint to get just the right look.
Your edits can be done on your phone or tablet giving you the freedom to edit anywhere, anytime.
These Bohemian presets also come with matching LUTs (lookup tables) for video editors. The LUTs work with all major video editing software including Adobe Premiere, Final Cut Pro X, and Davinci Resolve.
Whether you're a fashion blogger, a travel photographer, or just someone who loves carefree photos with a touch of romance, these presets and LUTs are perfect for you.
Life is too short to keep your photos looking ordinary. Add some Bohemian flair to them today!
Included
25 Lightroom Desktop & Mobile Presets
25 Skin Tone Protected Presets
25 LUTs
25 Skin Tone Protected LUTs
Lightroom Presets
✔️ Supports Lightroom desktop, mobile, and web.
✔️ Made with Lightroom profiles for faster performance
✔️ Supports Lightroom's Amount slider.
LUTs
✔️ 3DL, CUBE, LOOK, MGA, and PNG files included
✔️ Passes stress-testing with no banding or artifacts.
Enhancements
⭐ VOXCOLOR Skin Tone Protection – Make portrait photos look natural by protecting skin tones
⭐ VOXCOLOR SmoothTones – Smooth tonal and color transistion for professional results
Compatible With
Lightroom Presets: Lightroom CC 2022+, Lightroom Classic CC 2022+, Lightroom Mobile, Photoshop CC 2022+, Adobe Camera Raw v14+
LUTs: Affinity Photo, Premiere Pro 2022+, Final Cut Pro v10.4+, DaVinci Resolve, Avid Media Composer, Capture One Pro 20+, Cyberlink ColorDirector, OBS Studio, Vegas Pro, Spark AR Studio, Nuke, Filmora, and most other software that supports LUTs.