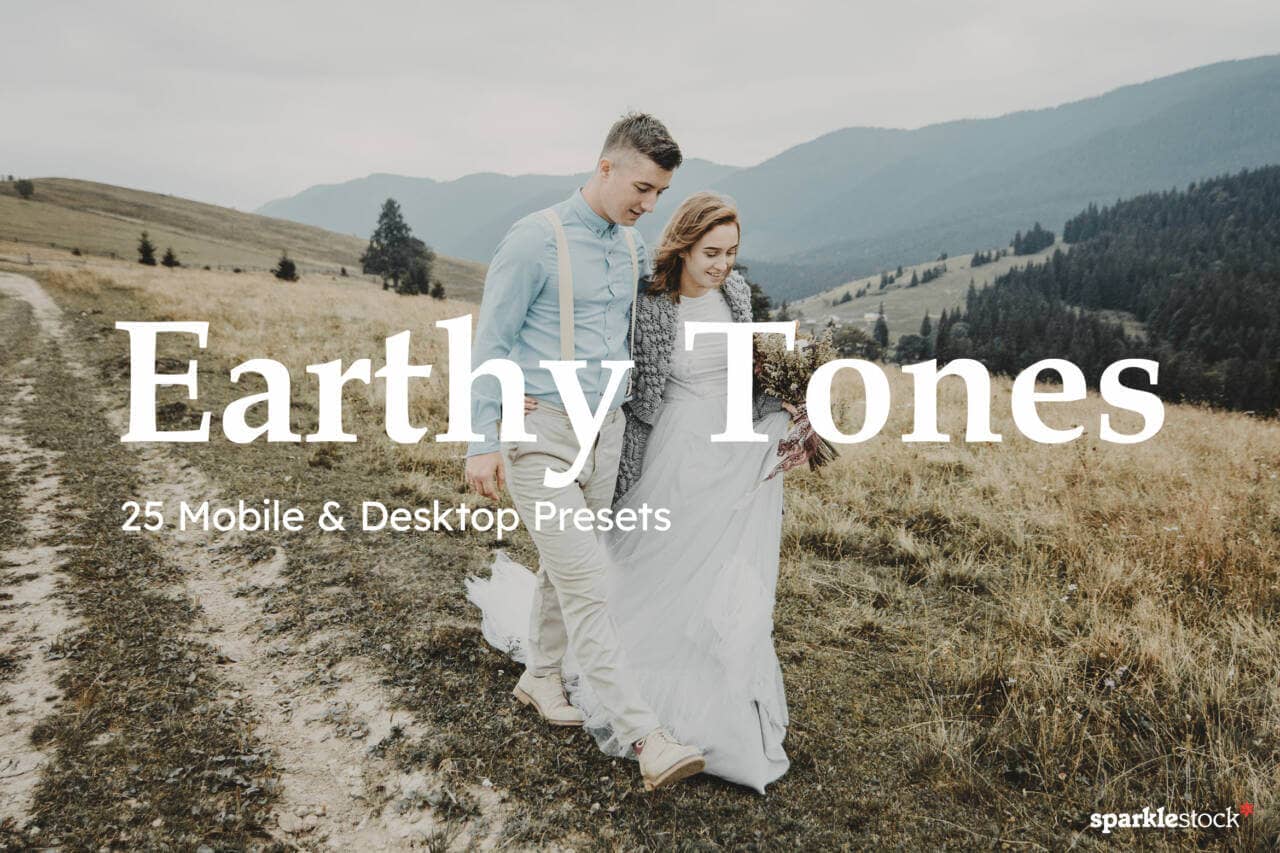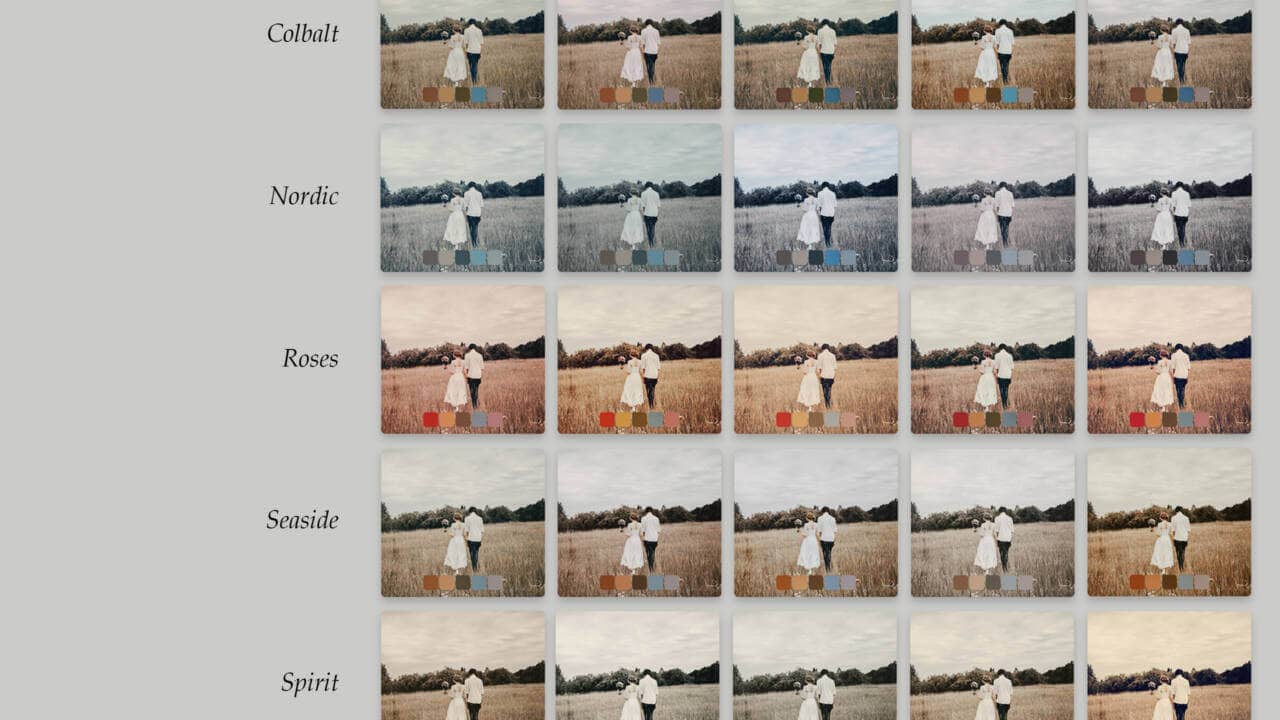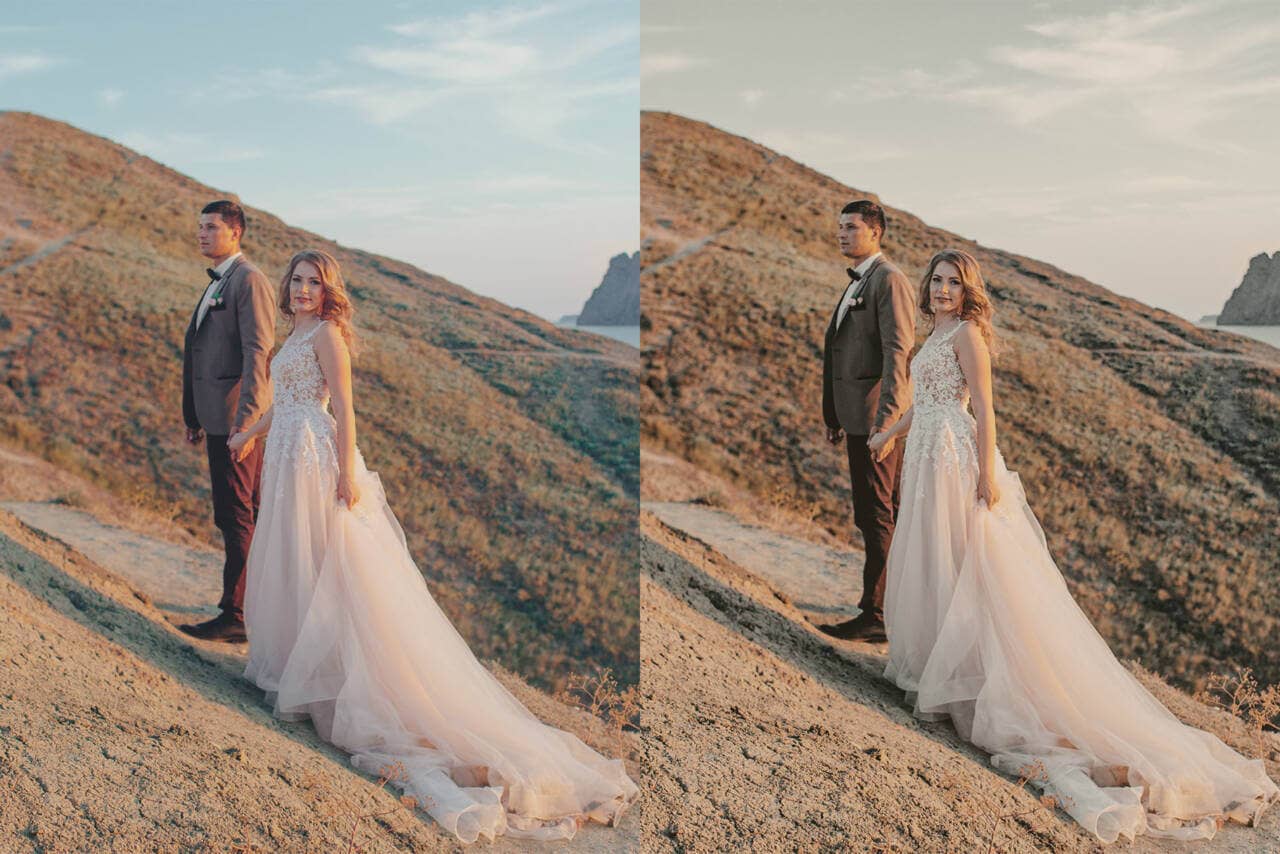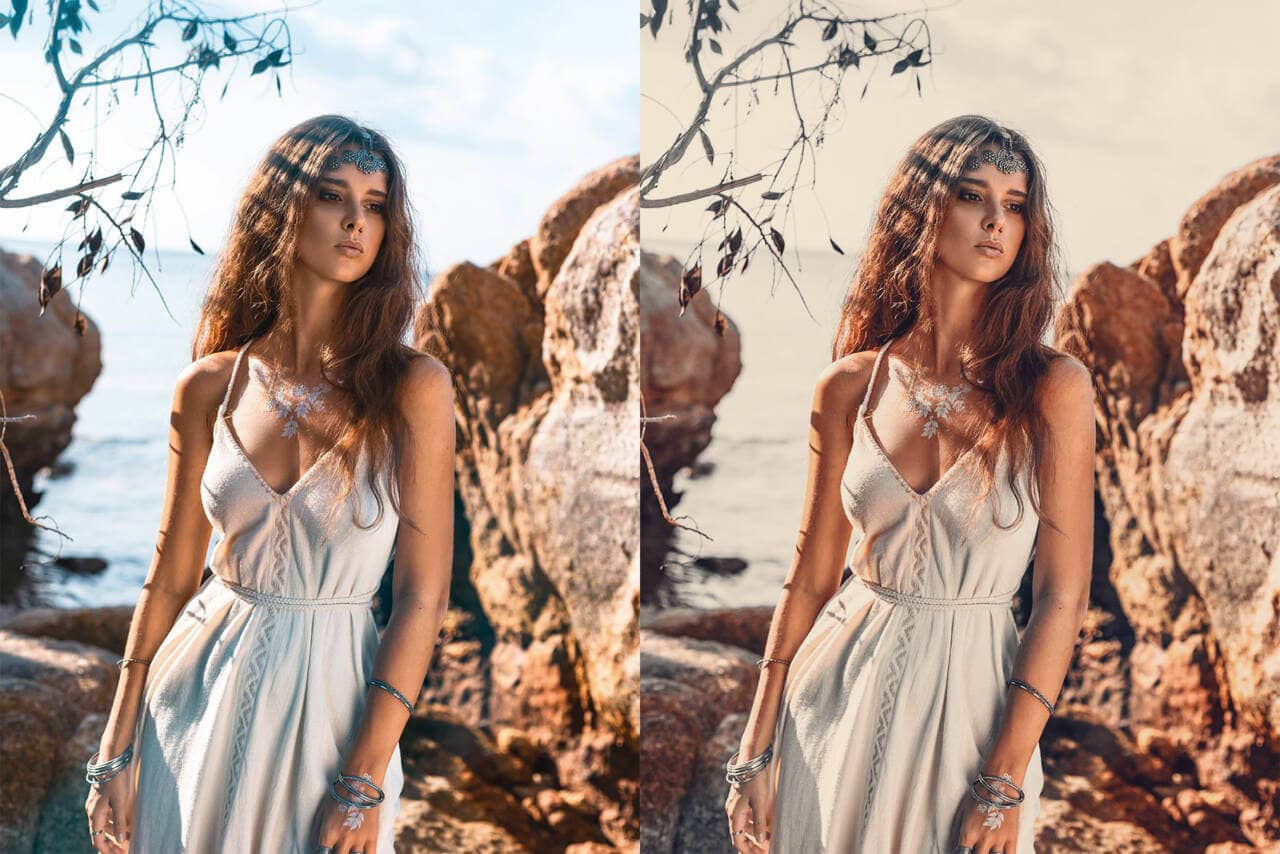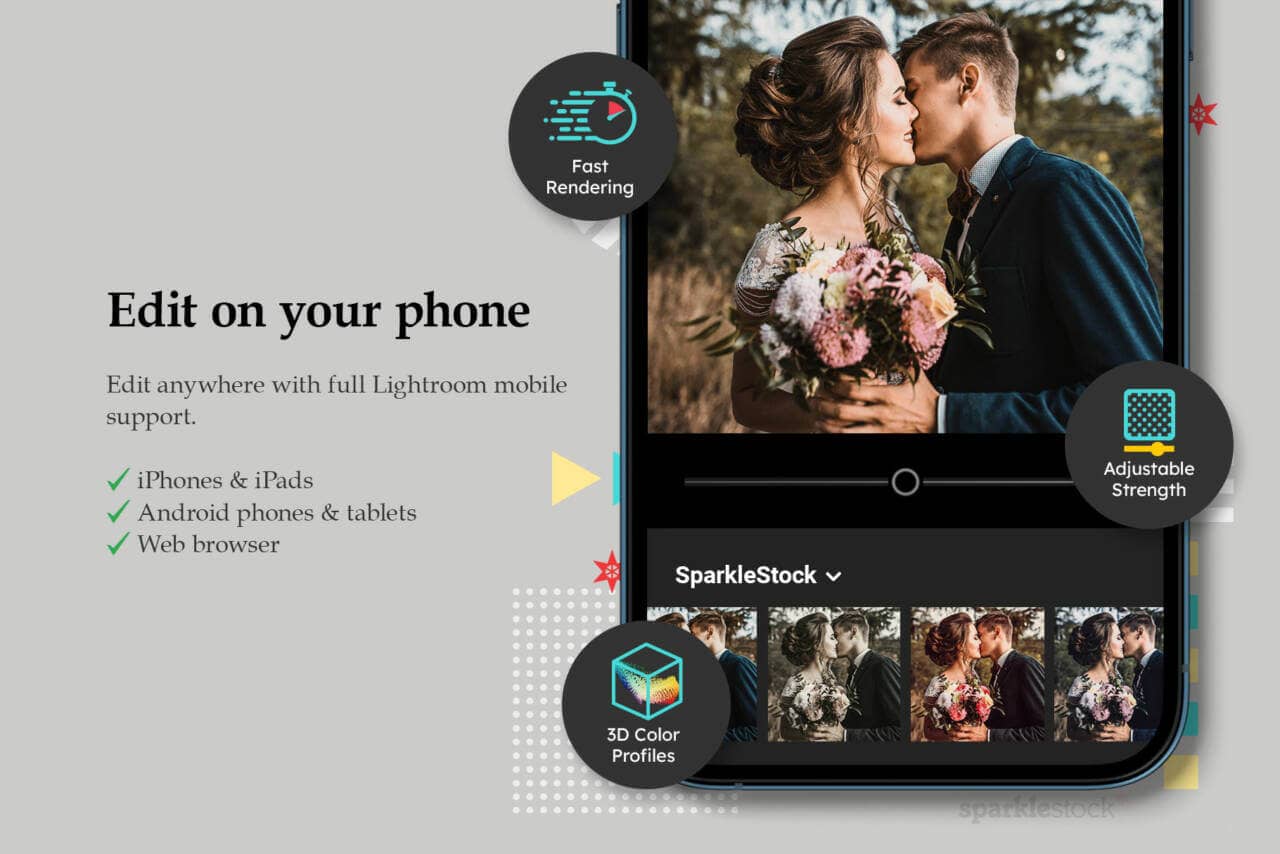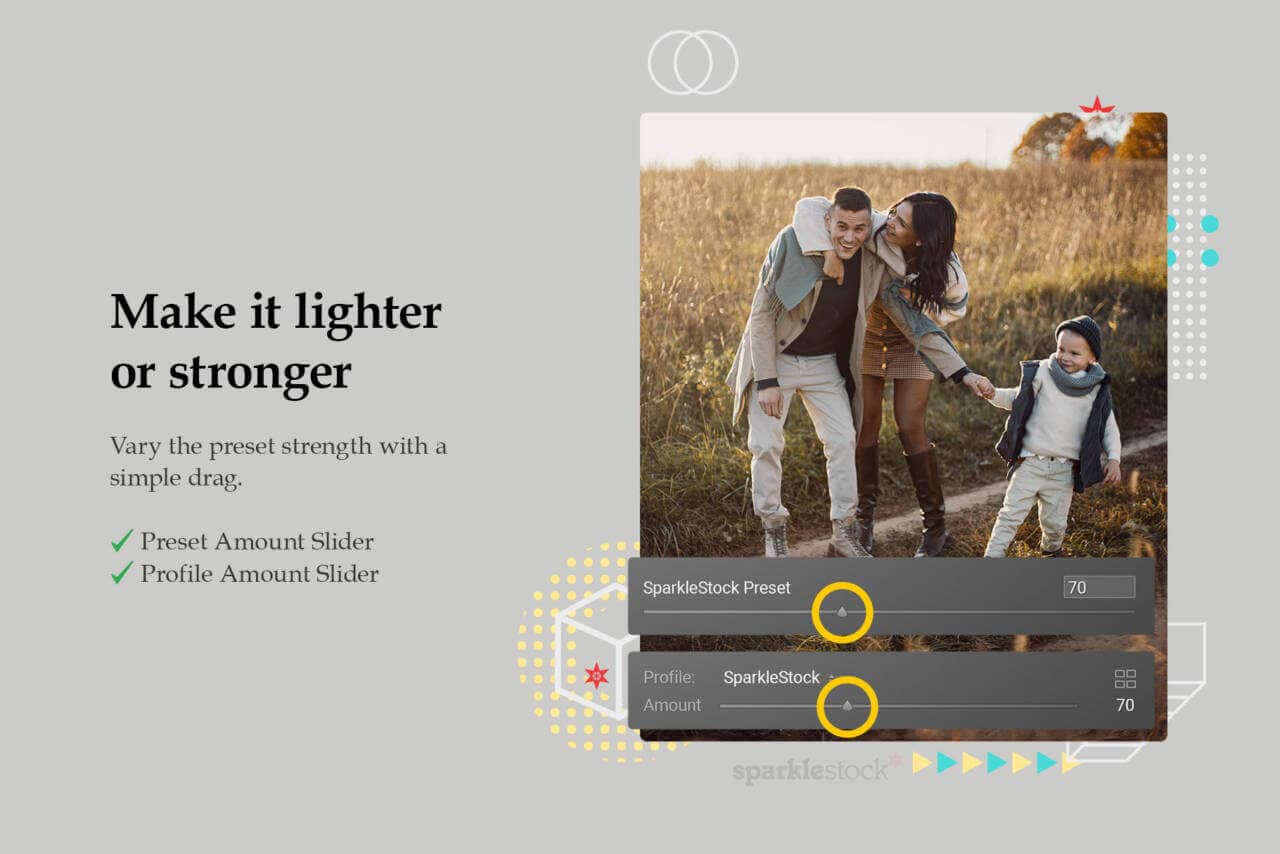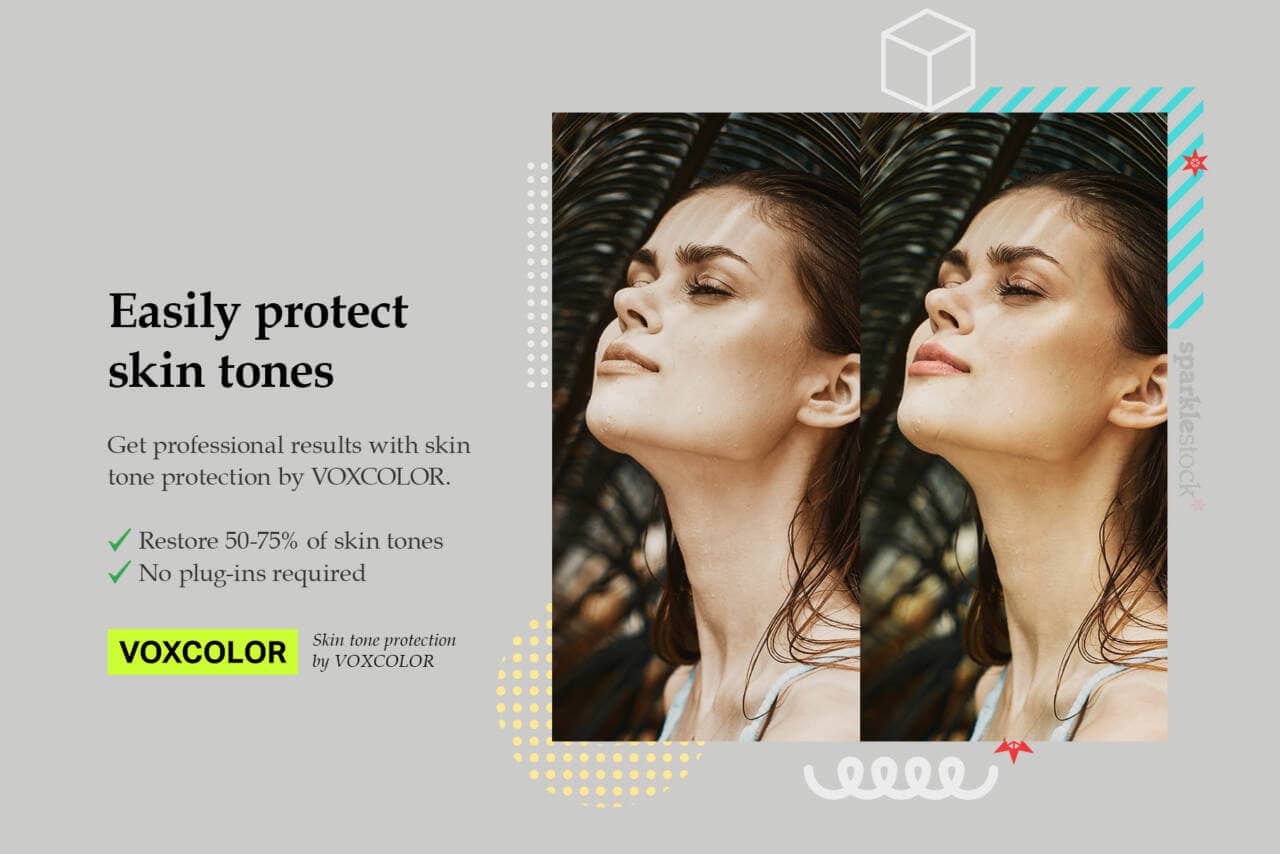 Earthy colors are often associated with nature and the outdoors. They can be perfect for adding a sense of drama or nostalgia to your photos. Earthy tones can also be great for fashion and portrait photography, helping to create a moody or emotional atmosphere.
If you're looking to add some earthy tones to your photos, our Earthy Tones Lightroom Presets and LUTs are perfect for you. These presets and LUTs are designed to give your photos a muted, earthy look, with colors like blue, red, green, and yellow. They're perfect for wedding photos, engagement photos, fashion photos, and more.
This bundle includes 25 presets that are organized by style. You'll get a variety of looks from warm to cool, making it ideal for storytelling. The presets are fully-compatible with Lightroom mobile and supports Lightroom's new "preset amount" feature. They are also made with fast-rendering Lightroom profiles that will give you a smoother Lightroom experience.
For portrait photography, you'll love the skin-protected presets. Every preset comes with a separate skin-protected version that is enhanced with VOXCOLOR's skin tone protection. This ensures that the presets will look great on a variety of skin tones without washing out the subject.
And for video projects, use the LUTs. These LUTs come in the most common formats and can be used with Premiere Pro, DaVinci Resolve, Final Cut Pro, and more. This is especially useful for production teams (ex. wedding photo and video companies) because it allows you to get the same consistent look between your photos and videos.
So if you're looking to add some earthy tones to your photos, our Earthy Tones Lightroom Presets and LUTs are the perfect tool for you. Give them a try today!
Included
25 Lightroom Desktop & Mobile Presets
25 Skin Tone Protected Presets
25 LUTs
25 Skin Tone Protected LUTs
Lightroom Presets
✔️ Supports Lightroom desktop, mobile, and web.
✔️ Made with Lightroom profiles for faster performance
✔️ Supports Lightroom's Amount slider.
LUTs
✔️ 3DL, CUBE, LOOK, MGA, and PNG files included
✔️ Passes stress-testing with no banding or artifacts.
Enhancements
⭐ VOXCOLOR Skin Tone Protection – Make portrait photos look natural by protecting skin tones
⭐ VOXCOLOR SmoothTones – Smooth tonal and color transistion for professional results
Compatible With
Lightroom Presets: Lightroom CC 2022+, Lightroom Classic CC 2022+, Lightroom Mobile, Photoshop CC 2022+, Adobe Camera Raw v14+
LUTs: Affinity Photo, Premiere Pro 2022+, Final Cut Pro v10.4+, DaVinci Resolve, Avid Media Composer, Capture One Pro 20+, Cyberlink ColorDirector, OBS Studio, Vegas Pro, Spark AR Studio, Nuke, Filmora, and most other software that supports LUTs.