How to Fix "Could not parse the 3D LUT because of a problem using Adobe Color Engine" Error
Issue
If you are seeing the error message "Could not parse the 3D LUT because of a problem using Adobe Color Engine", it indicates that there was an issue loading the LUT. This is usually caused by an incompatible or damaged LUT file.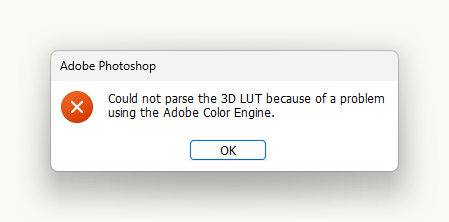 Solution
Try downloading and extracting the product ZIP file again. If that does not resolve the issue, please contact us with the filename of the LUT. In the meantime, you can use another LUT format. Photoshop supports (i.e. .CUBE, .3DL, or .LOOK).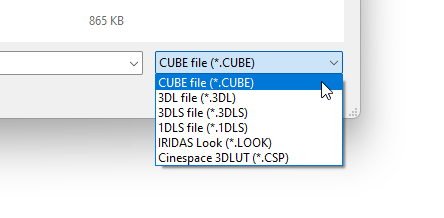 Need more help? Our friendly support team is at your service.