As you know, there's a new iPad Pro with a completely new design. So to keep you up-to-date, we've released these new mockups for you. They're made from photos of a REAL iPad Pro (not 3D models)!
10 Mockups of a Real 11″ iPad Pro
This pack of Photoshop mockups lets you choose portrait/landscape mode, on it's own or with someone using it, and more. They're also high-res which gives you a lot of room for cropping or printing.
6000×4000 pixels
PSD & JPG images
Easy to Use
Get started in no time. If you've used mockups, they're exactly like you expect them to be.
Doubleclick on the green layer.
Drag and drop your image.
Save and close.
Adjust the opacity to control the screen brightness
That's it! It takes less than a minute to place your own image inside the mockups.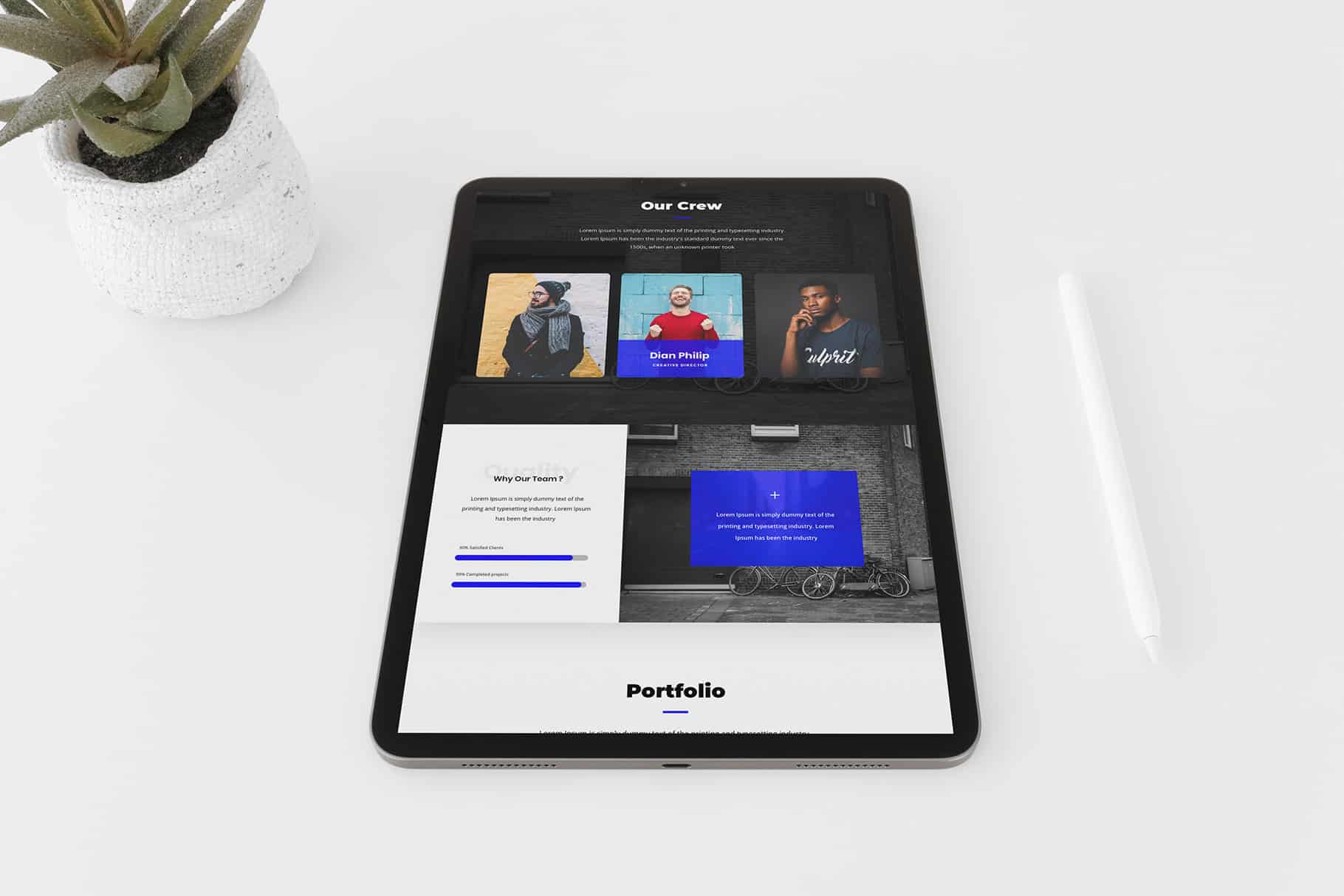 Download iPad Pro Mockups
Ready to try these out? You can download this free if you're a SparkleStock member.
These mockups are also available at Creative Market.